We're more than ready to develop… your brilliant iPhone app, and to exceed your expectations while doing so.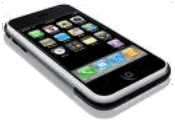 Bynomial produces meticulous applications for clients who require excellence. See examples.

Bynomial is the brainchild of Tyler Neylon
I've been very impressed with their attention to detail and the quick pace at which they work. - Skepsu, LLC.
Expertise
Tyler Neylon,
Founder
Bynomial was founded by Tyler Neylon to produce meaningful applications for the iPhone OS. He is active in all client work developed at Bynomial.
Before establishing Bynomial, Tyler worked with a number of other very bright people at Google. As a software engineer there, he worked on issues of machine learning and natural language processing. Tyler holds a Ph.D. in applied mathematics from New York University's Courant Institute and has published a number of papers on machine learning.
Clients
MobJet

Mobjet is a new social networking service designed to bridge ideas seamlessly across a plethora of mobile devices and data formats. The first version of Mobjet's iPhone app was developed exclusively by Bynomial. For more details, check out mobjet.com.

Tote: TOP SECRET

Tote is a Silicon Valley startup and is scheduled to go live soon. Until it does, details are confidential. We can tell you the Tote app was a joint undertaking between Bynomial and other developers, and that it's currently pending App Store approval.
Contact
Quotes & time estimates
Software developer positions
General